Death Drop
Data
JP name
デスドロップ
Dub name
Doom Dive Drive
Type
Shoot
Element
Fire
Characteristic
Shoot Chain
Users
1
Evolution
Normal → G2 → G3 → G4 → GX
TP Consumtion
Chrono Stone
55
GO Strikers 2013
40
Debut
Game
Inazuma Eleven GO Chrono Stone
Anime
Episode 004
Death Drop (デスドロップ, Desudoroppu) is a shoot hissatsu technique used by Tsurugi Yuuichi in his Mixi Max form and Tsurugi Kyousuke.
The Hissatsu was first used in Episode 4 in the match of Raimon and Protocol Omega by Yuuichi in his Mixi Max form and scored the first goal, breaking through Zanou's Keeper Command 03.
It was used again in Episode 13 in the match of Raimon and Shiroshika by Tsurugi Kyousuke. He used it in its G3 form and scored a point for Raimon.
It was used again in Episode 32 by Tsurugi Kyousuke in it normal form. He used it to stop Rockstar from attacking Raimon which succeeded.
The user let the ball spin and then, the user makes a backflip and kicks the ball, which is covered by red and dark blue aura, into the sky. The user is flying with his face facing the ball and kicks the ball towards the goal.
Slideshow
Edit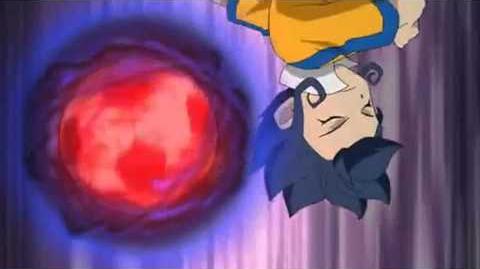 Ad blocker interference detected!
Wikia is a free-to-use site that makes money from advertising. We have a modified experience for viewers using ad blockers

Wikia is not accessible if you've made further modifications. Remove the custom ad blocker rule(s) and the page will load as expected.