Senkishi Brunhild (戦旗士ブリュンヒルデ, Senkiishi Buruunhildo lit. Battle Flag Warrior Brynhildr) is a Keshin used by Kirino Ranmaru.
It first appeared in Episode 21. It was used to get past Reiza, and it deflected Offense Command 04.
It was used again by Kirino in Episode 25. It was used to stop Zanark but failed.
Slideshow
Edit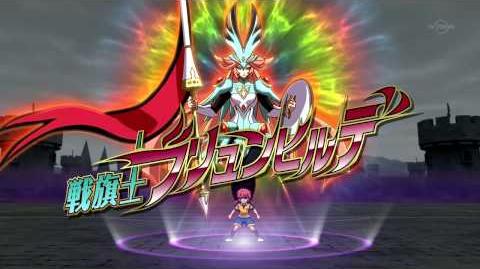 In Norse mythology, Brunhild was one of the valkyrie, which are Odin's daughters.
Ad blocker interference detected!
Wikia is a free-to-use site that makes money from advertising. We have a modified experience for viewers using ad blockers

Wikia is not accessible if you've made further modifications. Remove the custom ad blocker rule(s) and the page will load as expected.